i MANIPULATE pictures.
had nothing to do one fine day so I decided to tangle with some pictures. Nhting much really.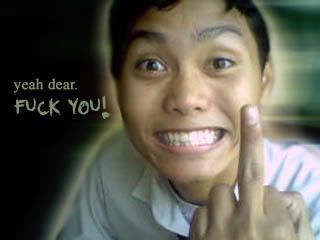 - Aiman was having a moment to himself when I shot this.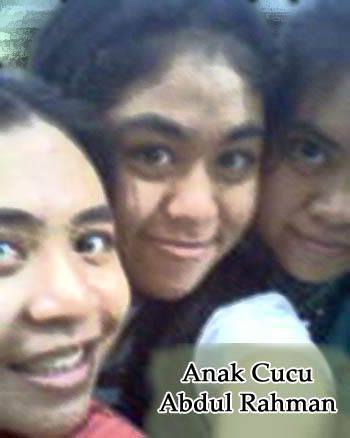 - yes the camwhoring runs in the family. or at least us girls.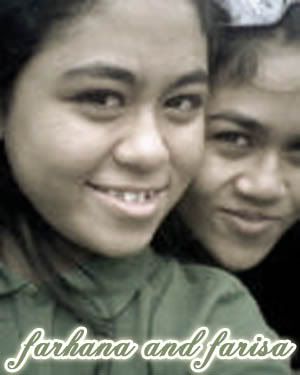 - farhana and farisa roslan. we wer in my Pak Su's convertible and we were actually crazy dancing to a PeterPan song that time. My sister and I just suddenly HAD to snap a shot while the wind was blowing through our hair. And faces.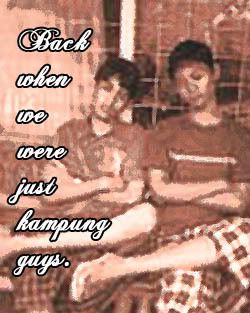 - they decided to wear kain pelekat to tuition one day so while we were hanging out at my place, they decided to do some bits of posing. And voila, perfectly two good looking kampung boys.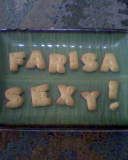 - those biscuits just SAY it all.


more soon.

- these pictures are courtesy of Farisa Roslan's LG Handphone.
from the mind to the fingers of Farisa Roslan | 5:12 pm | 0 Comments